Features
Advantage of Sweet Potatoes Strips Cutting Machine:

1>. Features:
1. It cuts the potatoes or onions, taro, pawpaw into stips smoothly without any damage.
2. After cutting. the potato chips can be put into the next step for boiling or frying to make
french fry.
3. It's suitable for fast food multiple shops, potato chips manufacturers and food processing
factories.
4. This machine can be connected to the next processing step in the whole processing line.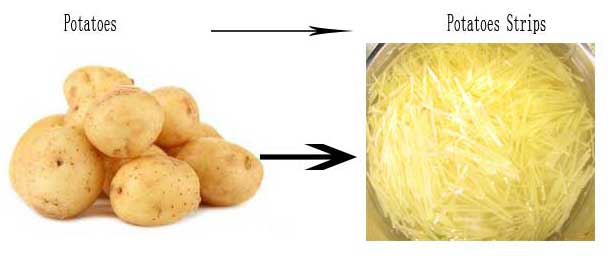 2>. Advantages:
1. This machine is used to cut materials into strips or slice.
2. Easy to operate with high efficiency of 600kgs per hour.
3. The machine is made of high quality stainless steel and aluminum alloy.
4. The blade are made of stainless steel, very sharp, which can cut the potato chips very fast in good shape.